Learn about Cobra Nation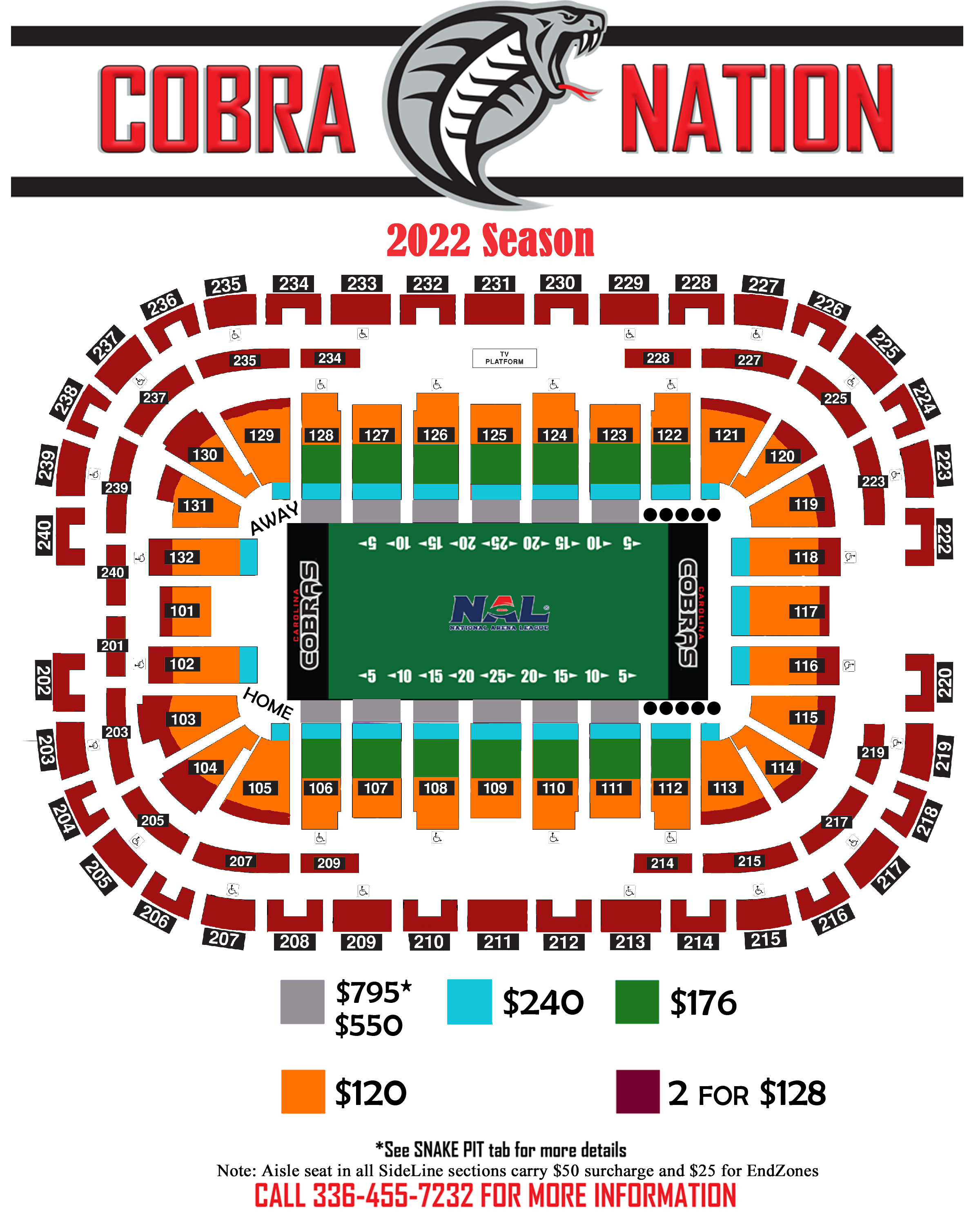 Cobra Nation is the official club for the Cobras ticket holders. As we look for to the season and beyond, we are thrilled to provide you with enhanced benefits, increased access and more value for your investment. Your support and commitment, is at the center of our Cobra Nation family.

Season tickets are just a portion of the great benefits you will be able to enjoy as a member of the all-encompassing club. We have focused out efforts on creating an accessible, empowering and value-proposition-enhancing platform that will truly benefit you, the member.
NEW FOR 2022!
"COBRAS VIP FLOOR SEATS"
Includes
4 Floor Seats Plus Table Top
All 7 Home Games
$6,000 Per Season
CALL: 336-455-7232
EMAIL: [email protected]
*Offer While Supply Last

Money back guarantee is for 1st time buyers only. You must attend at least one game before being able to use the guarantee. Customer will be refunded the balance of any unused games or paid amount of a payment plan. Must be notified before the next game. If cancelling before the season, a $75 cancellation fee will be charged.