News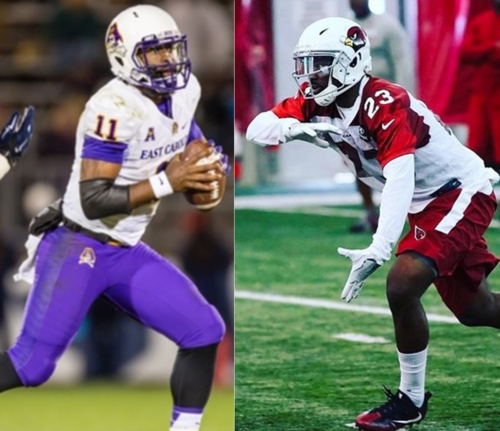 03/20/2019 5:22 AM
-
GREENSBORO - The Carolina Cobras have signed former NFL running back and Greensboro native James Summers (6'3", 223) as a wide receiver.
"James is a complete athlete that we can use in multiple sets and positions." Coach Back mentioned, "He's versatile and can be a matchup problem for other teams. He's a local product that we are excited to have apart of the Cobra Family."
The Page High School quarterback attended East Carolina University where he shifted his role to running back, accruing 1315 rushing yards and 15 touchdowns in 22 games for the Pirates in the 2015 and 2016 seasons.
Following his collegiate career, Summers went on to play five pre-season games with the Arizona Cardinals, rushing for 95 yards and one touchdown in those games. He participated in workouts for the Pittsburgh Steelers as well.
Summers expressed his enthusiasm in returning to Greensboro. "It feels like home being back in Greensboro because it is!"
Summers believes that his time in the NFL will help him learn the game of arena football fast and that his developed study habits from playing at a high level will come in handy as well.