News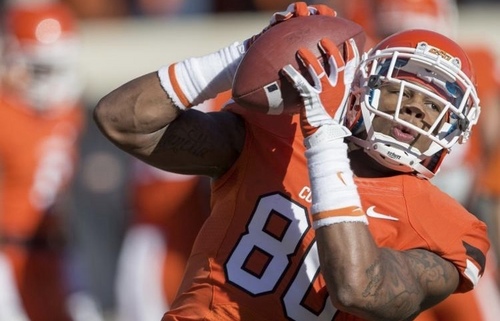 02/24/2019 10:53 AM
-
GREENSBORO - After seeing many familiar faces return in the past few weeks, the Cobras bring in fresh blood, signing rookie wide receiver Torrance Carr (6'4", 215).
Carr played for Mesa Community College in Arizona before transferring to Oklahoma State University to play football. Although Carr is new to the Cobras, he's no stranger to Coach Billy Back, QB Charles McCullum and a few other Cobra players. In 2017 Torrence was in camp with the Wichita Falls Nighthawks of the IFL with Coach Back and crew.
"In Texas Torrence was a little out of shape but still one of the most explosive receivers we had in camp." Coach Back explains, "so we are excited to see what a healthy, focused Torrence Carr can do in the NAL. He will be a name to look out for this season."
Carr joins an already talented receiving core in arguably one of the best passing offenses in all of arena/indoor football. His big play ability will be an added feature this season.
"I just want to go out there and have some fun," Carr says on joining the team. "I just want to win a championship and get myself to that next level, where I'm supposed to be."
Carr originates from Richardson, Texas.